2023 Incidents
Fires
Chiefs
EMS
Jan
3
21
23
Feb
5
23
18
Mar
2
17
20
Apr
2
25
26
May
7
42
34
Jun
3
40
35
Jul
5
64
60
Aug
7
62
64
Sep
4
28
40
Oct
2
37
30
Nov
2
24
20
Dec
0
0
0
Total
42
383
370
Past Incidents
Fire
Chiefs
EMS
2022
46
375
489
2021
53
357
530
2020
48
347
429
2019
56
281
442
2018
52
252
422
2017
47
277
397
2016
47
250
404
2015
54
273
433
2014
55
228
539
2013
49
167
498
2012
46
187
578
2011
46
220
565
2010
42
203
539
2009
48
189
512
Web Counters
Website Visitors
Since
May 17, 2011

Visitors Today
Dec 10, 2023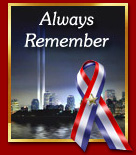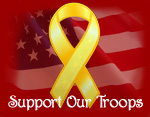 Amagansett starts Junior Firefighter program
By Ex-Chief Patrick Cantwell
February 28, 2017
The Amagansett Fire Department has started a Junior Firefighter program. Nearly a dozen kids between the ages of 10 and 17 have signed up to start learning about the fire department. Their first training was last night, February 27, at the fire house. Chief Allen Bennett Jr. along with Ex-Chiefs Carl Hamilton, Scott Rodriguez and PJ Cantwell as well as Firefighter Kathleen Bennett gave the children an overview of some of the gear and equipment that they use.
Harrison
March 06, 2017 at 9:42 AM
I wish you well on this program. Its a great opportunity for youth to get a chance to see what firefighters do on a daily basis. Who knows, maybe they will become a firefighter when they grow up!
Amagansett Fire Department
March 06, 2017 at 9:58 AM